Central Coast Ferries
Daily trips, private cruises, high
speed transfers and ferry hire
A Day Trip To Remember
_________
Ferry & Lunch At The Davo
Ferry & Lunch
_________
Only 2 minutes walk from Woy Woy station the M.V. Saratoga departs Fisherman's wharf Monday to Friday at 9.00am, 10.45am and 12.30pm and on the weekends at 9.30am, 10.45am and 12.30pm for a relaxing ride on the beautiful Brisbane water. If you would like to stop and have some lunch or a cold beer then just inform the captain and he will ring the club prior to your arrival and arrange the courtesy bus for your pick up at Central wharf.
Bookings are essential for groups. To book, call the skippers on 0418 631 313 to check availability.
GREAT GROUP DEALS!
 Lunch packages cost $40 (including ferry ride & meal}, and are available for groups (min 25 pax).
To book your group, call Davistown RSL on 4363 0199 or email events.davistown@cateringhq.com.au
To book your ferry trip, call the skippers on 0418 631 313 to check availability.
The skippers will invoice your group for the ferry trip separately to the club.
There is an option of either a 1 ½ hour ferry tour from 10:15am – 11:45am with return on the regular ferry at 1:15pm or 2:15pm, OR depart 10:45am on the SARATOGA, arrive at 11:10am & return on the service at 1:15 pm or 2:15pm.
For an extra $5 tea / coffee and biscuits can be provided.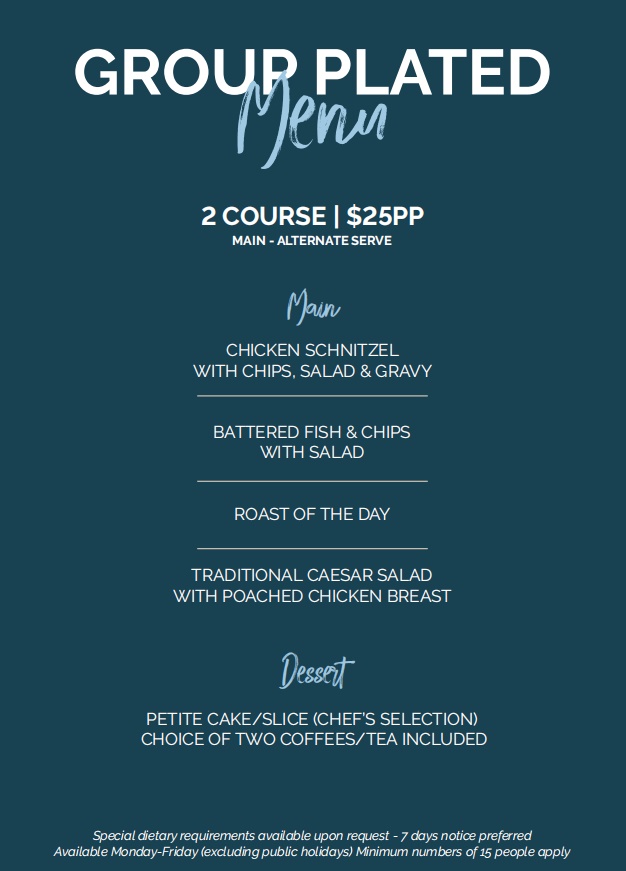 What's On At Davistown RSL
_________
Functions and Weddings
Davistown RSL offers a function venue away from the noise and traffic of the CBD. The Broadwater Wedding & Function Centre has a large stage and
dance floor. We can cater for all functions from a small party to a large wedding. More information www.davistownrsl.com.au/functions
Kids Playground
Why not bring the whole family including the grandkids to the Davistown RSL? While you are enjoying the beautiful surrounds the kids can play on the sun shaded and fully fenced playground. Our playground area includes an expansive grassed area so bring a soccer or football with you to make the most of it. We also have a jumping castle most weekends (weather permitting)
Broadwater Restaurant
The Broadwater Restaurant is open each day from 11am.
Click here for our menu