Central Coast Ferries
Daily trips, private cruises, high
speed transfers and ferry hire
TIMETABLE CHANGE
Attention Commuters and Ferry Passengers
The following services are no longer running:

5:55am Central Wharf to Woy Woy
6:30am Woy Woy to Central Wharf
6:15 pm Central to Woy Woy
6:50 pm Woy Woy to Central
–
STUDENTS ATTENDING GPCC
Students attending GPCC via ferry can apply for an SSTS pass on the portal service.nsw.gov.au/transaction/apply-school-travel-pass
You need to select Coast Charter Boat Company as the operator. Once all verified, we will issue a travel pass to board the ferry.
–
BOOKINGS & TICKETS TO EVENTS
For all information, bookings & tickets for our Events, Restaurant Runs, Ferry To The Footy & History Cruises, please visit our Facebook page and go to the event that you are interested in.
—
–
–
–
PLEASE NOTE
Group bookings need to pre book, as we cannot guarantee passage unless we know in advance.
.
Come And Enjoy The Beautiful Waterways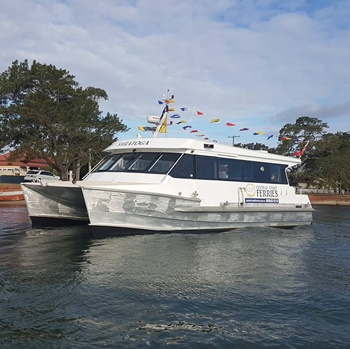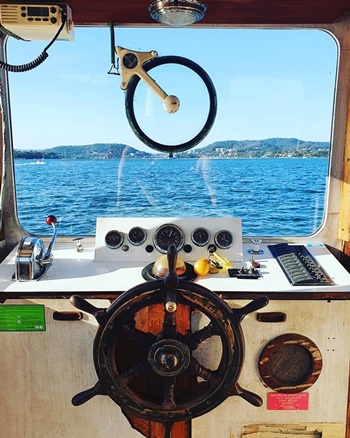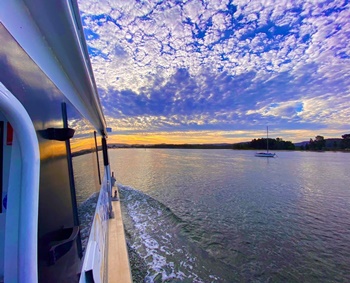 Having A Get Together With Friends Or Family?
Cruising Brisbane Water, Pittwater or the beautiful Hawkesbury River.
If you just want to cruise around at your own pace bringing your own food and drinks, grab a platter from Empire D'Lites, high speed transfer to a restaurant like The Coast Bar, Patonga Hotel, Newport Arms, Peats Bite, Estuary, Fishermans Wharf, Ella Messa or cruise to Hardys Bay.
With Plenty of options available check out our Ferry Hire page more info. Send your enquiry to info@centralcoastferries.com.au and don't miss the boat..!
Just a sample of comments from recent passengers.
A beautiful and fun way to get around the bay. A cheerful and chatty ferrymaster, ferry was on time and plenty of seats to choose from. We went during the week and it was very quiet. Absolute must day trip for something different, head to Woy Woy and enjoy fish and chips on the water. A lovely area for a short break away.
–
–

Travelunravelstheworld
Melbourne
We caught the ferry from Davistown wharf to Woy Woy. Lovely calm waters, spacious boat with wonderful views all around. Helpful and chatty captain which added to the fun. Plenty of free parking in Davistown if you park in the side streets. A really great way to get around and see the central coast from the water. Totally recommend Central Coast Ferries…on time too!
–

We live beside Brisbane Water but had never got the ferry so decided to spend an hour or so getting the ferry from Woy Woy to Davistown and back. It was well worth the trip just to spend time on the water and get some great views of the mangrove islands, waterfront properties, boats and pelicans. I'd highly recommend it for tourists to a beautiful part of NSW and for locals too.